Schedule a Demo
When we say we'll improve accuracy and cash flow, it's as good as done.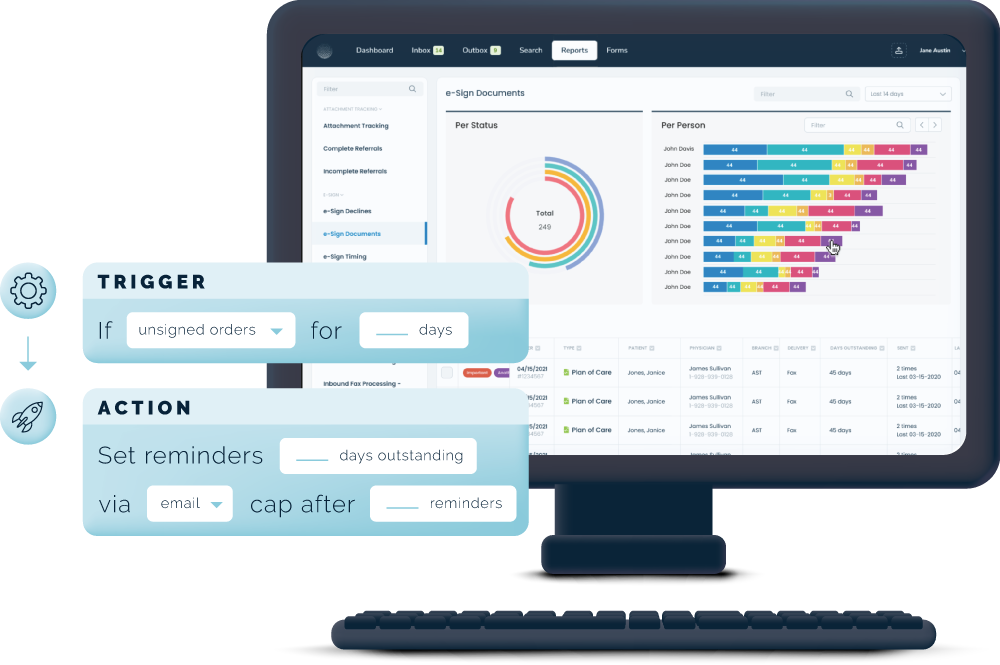 WorldView understands the need and importance of efficiency. No matter the size of your company, our custom solutions will streamline your needs and maximize the benefits of an automated business system.
We deliver on our promises.
WorldView document management solutions integrate with existing business platforms, providing you with a vendor whose services work seamlessly with other operations services.
WorldView works collaboratively with your customers to locate key integration points that will have the greatest impact on their business, including working together to build out new service offerings.
Fill out the form and one of our experienced software guides will get in touch to set up a demonstration at your convenience.
"The time savings we have achieved from Worldview is invaluable. We use Worldview to automate the resending of orders to physicians at regular cadences without the need for human intervention that our medical records system requires. This has improved the timeliness of our billing and reduced our overall faxing costs."

Ann Gallagher
Director, BAYADA Home Health Care
"We came from another document management provider and saw huge time savings and simpler processes with the WorldView integration!"

Jared Elliot
Head of Orders Processing, LivinRite
"As a national home health and hospice organization who cares for more than 100,000 patients annually, Graham Healthcare Group needed a complete document management solution to efficiently handle the large number of documents we receive daily. With Worldview's innovative document management platform, we expect to reduce document processing time, gain process efficiencies in the field and in the office, enhance compliance and accelerate revenue cycle."

Justin DeWitte and David Curtis
CEOs of Graham Healthcare Group