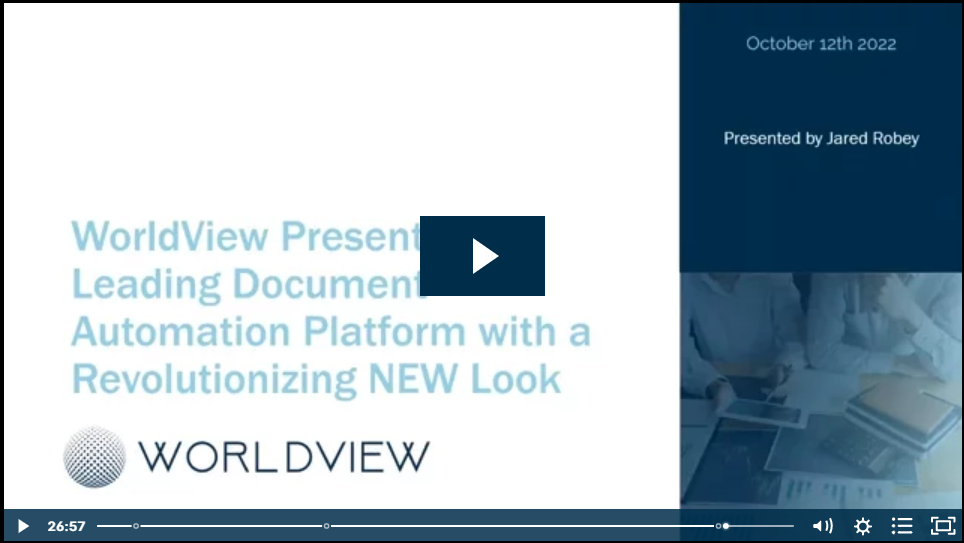 WorldView Presents: The Leading Document Automation Platform with a Revolutionizing NEW Look
WorldView has built a new interface for home health and hospice agencies and are excited to share it with you! Check out all the exciting new features and see what makes us the leading document management and workflow automation solution in this industry.
MEDICAL RECORDS
Healthcare Solutions
Contract Management
Many organizations struggle with effective management of various contract obligations and requirements. WorldView will equip your staff with a 360-degree view of all contract-related information.
Contract Lifecycle: The entire contract life-cycle is seamlessly managed from request to approval to expiration and renewal. This allows your organization to accelerate cycle times, improve responsiveness, and drive business value through better contract processes.
Our workflow will route contracts for review, approval, and execution. In addition to that, you will receive automatic notifications of expirations and auto-renewals.
WorldView's Contract Management Solution provides transparency and visibility into the contract life cycle as well as the following:
Consolidates and connects contract-related information in one central repository
Minimizes risk and supports compliance with user security settings and activity tracking
Enables improved control throughout the contract life cycle and improves service levels
Streamlines contract processes, accelerates cycle time, and increases productivity
Automated: With WorldView's solution, your contract review and management will be automated and streamlined to allow your team to focus on other tasks and items of importance.
Human Resources
Effectively managing the entire employee life cycle is of critical importance. With WorldView's Human Resource Solution, you're able to streamline the entire HR process which allows for improved compliance and a better employee experience.
Central Location: Our HR solution serves as a central repository for ALL HR documentation. As a result, your organization will benefit from reduced paper expense as well as increased compliance across the entire organization. Streamlining your various company processes will ensure document security as well as save valuable time and resources.
HR Solutions
Recruiting and Selection – automatically route applications and resumes for internal review
Employee Onboarding – track the entire employee process and monitor tasks across departments
Policies and Procedures – Required policy and procedure docs can be automatically distributed to employees based on user groups
Forms Processing – Employees can submit HR forms electronically into WorldView for processing allowing for review and approval through utilizing a custom workflow
Save Time: With WorldView HR Solutions, your organization's entire HR group will save both time and money with streamlined processes and automations.
Accounts Payable
On the Accounts Payable side of the business, we offer a workflow that improves your process and keeps it feasible. A purchase order, once it's generated, is automatically stored in our system. When receiving happens, our software allows you to scan paperwork and associate it to a purchase order so that pulling associated documents is possible at any time. Once an invoice comes through via email, you can scan them and route them for approval for the appropriate team member.
Tracking invoices with WorldView is far easier when you can digitally scan, file, and route them. With our software, you can match the amount of the invoice with the purchase order straight from our system. Our workflow automatically identifies when there's a match so that there's no approval needed, and a voucher is created on its own, lessening the amount of labor that goes into these business operations. Getting your purchase orders generated and stored in the workflow allows transparency and visibility across the company.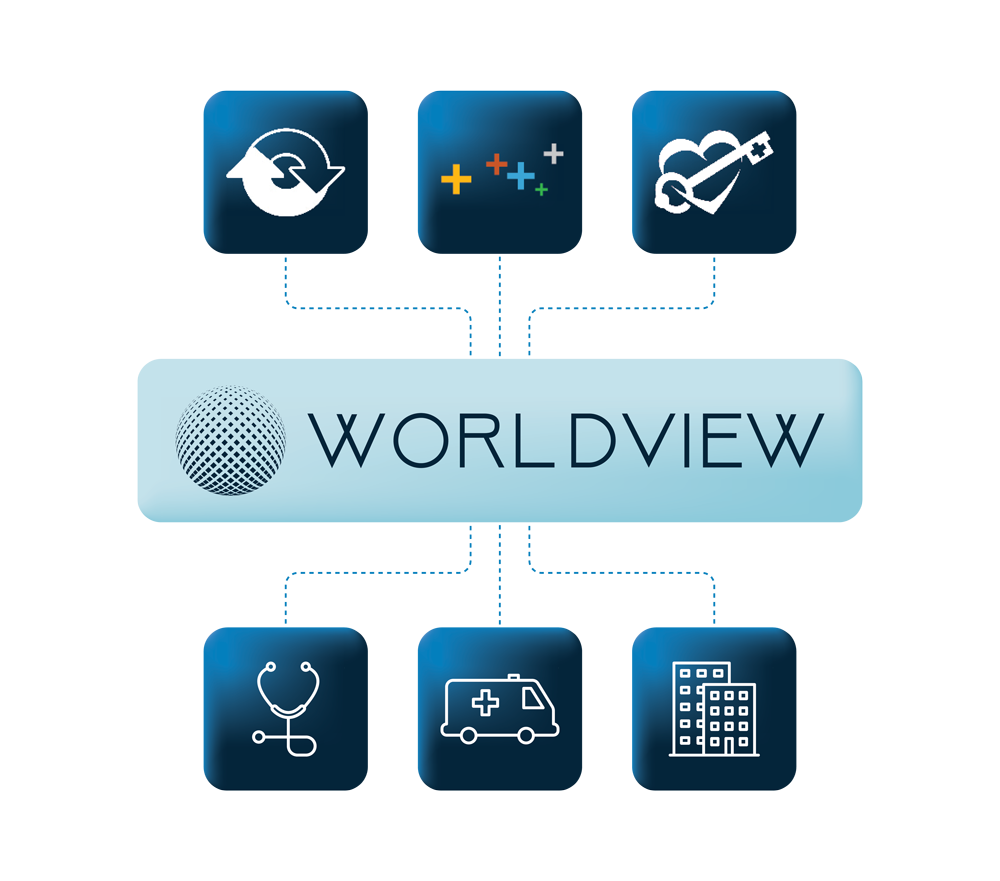 AN EFFICIENCY HUB FOR HEALTHCARE
Why WorldView for Healthcare?
There are two main reasons healthcare professionals choose WorldView: to grow their business without having to hire more people, or to free up the time demands of current employees. One employee alone can manage up to 1,000 patient medical records with our highly configurable and customized solutions. With our automated features, we can help eliminate hands-on tasks to maximize efficiency in the workplace.