Streamline Your Hospice Referral Process for Better Patient Care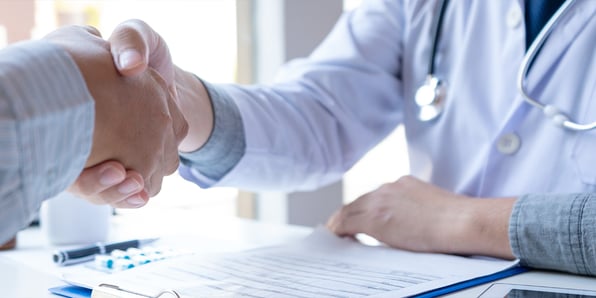 When patients need hospice care, the referral process helps determine how quickly they can receive it. Processing errors, inefficient technology, and inadequate data processing can delay referrals. These delays can keep a patient from receiving the care they need and keep families from getting support quickly in navigating the hospice process.
By using technology to streamline and improve the hospice referral process, agencies can offer the best care to patients and their families. Here are some ways a hospice agency can improve referrals for a better patient experience.
The Right Technology Makes All Data Accessible
In hospice care, referrals should be processed quickly for the best patient care. However, incomplete or inaccurate data can hinder referrals. A referring care provider might submit inaccurate paperwork or transmit it slowly, delaying the process.
With a comprehensive referral management system, hospice care providers can quickly identify missing data and send the referral back to the initial provider to speed up the process. They can use dashboards and other reports to identify missing data and incomplete forms.
A platform that integrates with EMR systems allows providers to enter all data into one system, which everyone on the team can access. The right centralized system gives administrative team members the ability to organize and categorize referrals while remaining in compliance with industry regulations.
Care team members can also access referral data earlier in the process to better prepare for patient intake and visits.
Technology Allows for Accurate Documentation
With a cloud-based solution, referral packets can be created and processed quickly. Home care and hospice agencies should opt for a solution that integrates with existing client management systems. This way, they can track the referral from its creation, assign keywords, and manage classifications.
Using a system that integrates with EMRs, providers can transfer each referral document to the system through a virtual printer once a patient is admitted to the facility. Any information from the referring agency will be available to the care team, helping ensure better care.
Choose a Mobile Solution
Home health care constitutes a large portion of hospice care, with many hospice agencies working with patients in their homes. Using an integrated, cloud-based solution to manage referrals helps an agency's care team access critical information when they're onsite with a patient.
They can use photos and scanning to document injuries and changes in patient conditions, add notes, and access documents in real time and upload them into the system. The administrative team can organize these patient records to create a cohesive medical record they can send to the patient's insurance provider for faster payment.
WorldView Has the Right Solution
WorldView offers a comprehensive solution that gives your team full transparency on your entire referral management process. Our solution helps you streamline and integrates with your EMR. Your team can create, manage, and access patient records on the go, making the referral process faster. Since hospice care is a field where timely referrals directly impact care, work with technology made just for you.
Schedule a demo and find out how to optimize your referral processes to better care for your patients.
Get Awesome Content Delivered Straight to Your Inbox!
Posts by topic