Top 5 Reasons Why Businesses Need an Enterprise Content Management Solution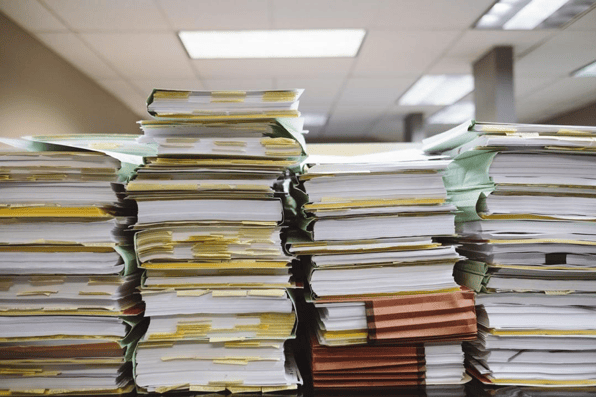 Businesses produce and receive numerous documents every day. From spreadsheets and emails to contracts and invoices, there's a lot to handle, and managing documents manually can overwhelm employees. That's where an enterprise content management (ECM) solution can come in handy.
An ECM solution — like WorldView — allows businesses to streamline their content workflows by digitally managing, organizing, and storing documents and eliminating traditional paper-based workflows.
Here are the top five benefits of implementing an ECM system:
Enhanced Productivity
According to a Nintex survey of 1,000 U.S.-based employees, 49% of employees had trouble finding documents.
An ECM solution can enable employees to quickly retrieve documents by searching for them based on criteria such as:
Document format
Document author
Keywords within the document
Document creation or modification date
An ECM solution can also accelerate the content workflow by automating tasks and eliminating manual processes. For instance, an accounts payable clerk can configure an ECM system to automatically route invoices to managers for approval.
As a result, an ECM system can significantly boost productivity by eliminating traditional paper-based workflows and reducing the time it takes to search for documents. This can free up employees to focus on other crucial tasks that drive business objectives.
Bolstered Security
In a PwC survey of 1,296 companies in 53 countries, 46% of companies reported experiencing fraud, with cybercrime being the biggest threat. Businesses that don't keep an audit trail of their documents are particularly prone to cyber threats.
ECM software can protect documents from cyber threats and enhance security by allowing employees to:
Track document activity such as edits and password changes
Assign different permissions to different users based on their roles
Set password protection on sensitive documents
Because ECM systems store content digitally, they can also safeguard documents from irreversible loss in the event of a catastrophe, such as a fire or flood.
Enhanced Collaboration
Paper-based workflows are typically decentralized, and departments usually maintain their documents independently. This decentralization of documents makes collaboration between departments difficult.
With an ECM system, organizations can centralize documents and facilitate collaboration among employees from different departments.
In addition, an ECM system can enable employees across departments to work jointly on documents in real time from anywhere and on various devices. For instance, WorldView Workflow allows users to access the ECM via the web client on their iOS or Android devices.
This ability to collaborate can expedite the content workflow and allow employees to hold each other accountable for tasks.
Improved Relationships With Customers
Customers expect fast responses from companies. According to a HubSpot report of 1,000 consumers based in the U.S., U.K., Singapore, and Australia, 82% of respondents said they expected an immediate response to their sales or marketing queries.
An ECM system can allow employees to retrieve information quickly to provide customers with timely responses and boost customer satisfaction.
Reduced Costs
Traditional paper-based workflows are costly. It's estimated that U.S. companies spend roughly $8 billion annually managing paper. When coupled with the time employees lose trying to locate documents, the costs of paper-based processes can quickly add up.
An ECM reduces costs by eliminating manual, paper-based processes such as printing, photocopying, and hand-delivering documents. It will also reduce storage costs, declutter your office, and allow employees to maximize office space.
Improve Your Content Workflow With a Robust ECM
An ECM system can offer your company all of these benefits to enhance your content workflow. Ready to implement an ECM solution for your business? Schedule a demo to learn more about WorldView's powerful ECM solution.
Get Awesome Content Delivered Straight to Your Inbox!
Posts by topic