Where Can Hospice Agencies Still Cut Costs This Year?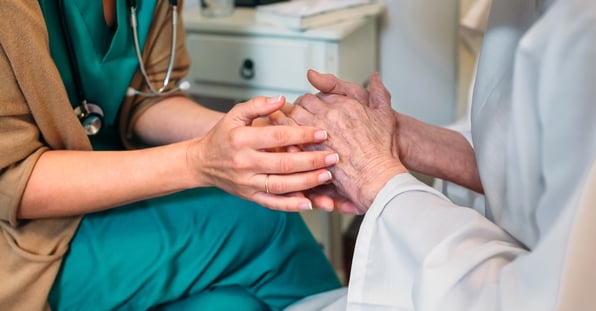 It feels like the past two years, all we've heard about is Covid this/that; however, now, as we are halfway through 2022, it seems like a vast number of stressful issues are accumulating due to the pandemic and economy.
Hospice agencies are now not only battling the ongoing pandemic but also inflationary pressures, clinical labor shortages, recent supply chain issues, and the increasing elderly population while trying to manage and cut costs for their organization.
In this article, we discuss the influence Medicare has over hospice agencies, how agencies can cut costs in different sectors, and why having an interoperable EMR can help your agency cut costs while still providing quality care.
Influence Medicare Has Over Hospice Agencies
As we all know, in the post-acute care industry, CMS is in the process of creating the Hospice Proposed Payment for 2023. While ultimately it may seem like a good thing, there has been an outcry from the hospice sector on the amount that Medicare is debating: 2.7 percent. With everything that has been going on, this pay increase seems abysmal.
Besides the minimal increase, Medicare decided to reinstate the 2 percent sequestration beginning on June 30, 2022, which has been on pause since the start of the pandemic.
But why?
Why does Medicare think it's necessary to make it more complicated and stressful for hospice agencies to manage and cut costs? They are already at a disadvantage compared to home health regarding payment.
In addition, Medicare and Medicare Advantage plans strive to reduce the payment to hospice agencies as they search for cheaper ways to manage and deliver quality care for the terminally ill.
It's not fair for Hospice agencies to take on even more stress while working hard to give their patients the care they deserve.
How Agencies Can Efficiently Retain Employees
Retention
Staff retention is a number one priority in a tight labor market like post-acute care such as hospice.
Did you know?
It typically takes six to nine months of an employee's salary to replace and fully train a new one.
To ensure the newly hired nurses want to stay, agencies must pay competitive wages and, therefore, must tightly manage overtime for hourly staff and provide adequate training for clinicians to be fully autonomous in various skills hospice agencies require.
So, how can hospice agencies manage the growing budget demands, retain nurses and keep them satisfied while keeping costs down?
Technology
While it's not a magic cure, it can increasingly help agencies and clinicians when used in the right circumstances.
One way to help agencies cut costs has an electronic medical record or EMR that can:
Accurately track mileage and time

Help clinicians manage medication and supply costs through monitoring and alerting

Assist agencies in managing the day-to-day operating expenses.

Track measurable data and outcomes

Provide analytics to track trends over time

Offer companies valuable insight into their business

Provide the opportunity for cost management
Agencies need to utilize tools and technology that:
Save on cost in the long run

Create less stress on clinicians in the field

Reduce burnout

Lessen Staff turnover rates
With lucrative salaries and high signing bonuses, this current labor market is almost promoting turnover and burnout. Hospice agencies may be unable to change the market's current situation or the nature of work.
Still, they can create an environment that encourages clinicians to want to stay with the agency by investing in an interoperable EMR that helps clinicians in the field. Hence, the workload isn't entirely on their shoulders, and they can focus on delivering quality care.
Supplies and Medication Costs
Besides the cost of staff increasing, the price of medical supplies and medications seem to be going through the roof. Hospice agencies need to utilize EMRs that seamlessly integrate with third-party vendors to handle the intake and delivery of supply orders and medication prescriptions.
Agencies can partner with pharmacy benefit managers, direct medical equipment (DME) companies, ancillary supply companies, etc., to help control costs through set parameters for ordering medications and supplies.
In turn, the EMR can ensure hospice clinicians implement lower-cost drugs and equipment for their patients before moving to a more expensive alternative.
The Importance of Integrations Inside An EMR
A robust, adaptable electronic medical record is one tool that can help agencies track compliance to ensure payment and provide the reporting and analysis necessary to help find cost savings, reduce cash flow backlog, and maximize revenue.
At KanTime, we can integrate with nearly any vendor due to our scalability and interoperability. Our enterprise-based system enables KanTime to adapt to changes brought on by Medicare and other regulatory changes agencies need to follow.
When agencies sign with KanTime, they don't need to worry if a particular vendor won't integrate, the influence of Medicare, or stress about how they need to cut costs.
Our software always puts our customers first and helps agencies find ways to succeed in every aspect; because Doing It Right The First Time ™ and Managing By Exception ™ is How Better Happens.
Get Awesome Content Delivered Straight to Your Inbox!
Posts by topic