WorldView and Hucu.ai Partner to Better Serve Home Health and Hospice Agencies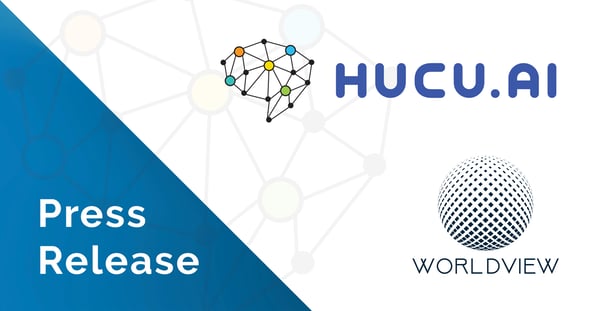 OMAHA, Neb., Feb. 14, 2023 — Leading enterprise content management solution WorldView today announced a new collaboration with Hucu.ai, designed to simplify, organize, and automate real-time communication and care coordination for home health and hospice agencies.
WorldView and Hucu.ai integrate to provide agencies with the tools they need to streamline and accelerate communication among all providers, regardless of how many organizations are involved. Through the collaboration, agencies can ensure all healthcare teams are instantly in the know with real-time, HIPAA-compliant, patient-centered messaging. Together, WorldView and Hucu.ai help agencies intake patients more quickly, simplify the care coordination in accepting referrals, and eliminate redundant data entry.
"The focus of this partnership is on patient-centered messaging, a simple concept that is difficult to execute well," said Asif Khan, CEO of Hucu.ai. "Along with WorldView, our solutions enable hospice and home health organizations to update collaborators on patient conditions and organize updates. This seamless connection reduces frustration for providers and ensures optimal care for patients."
James Lezzer, WorldView's Vice President of Strategic Partnerships, added: "At WorldView, we're constantly striving to improve the post-acute care experience and elevate the technical user experience for clinicians and staff. We're committed to providing unique solutions for unique needs, and this collaboration with Hucu.ai will leverage cutting-edge tech capabilities to do just that."
While WorldView provides customized solutions for streamlining all areas of practice management, the integration of Hucu.ai's powerful messaging tool delivers a comprehensive platform for agencies. Especially as post-acute care communities grapple with staffing shortages, these compelling solutions increase staff satisfaction, save time and resources, and ultimately improve patient care.
To learn more about these companies, visit Hucu.ai and worldviewltd.com.
About WorldView
WorldView Services Ltd. is a cloud-based document management service provider offering secure, content services solutions that enable organizations to store, manage, and share vital information between employees, vendors, partners, and customers. With decades of experience across a multitude of industries, WorldView's global view of business process automation allows it to provide a full suite of end-to-end, integrated solutions for software platforms as well as consultation and customization for end-users. Today, WorldView tracks, routes, and stores over half a billion documents for thousands of healthcare professionals across North America. For more information visit worldviewltd.com.
About Hucu.ai
Hucu.ai's mobile/web apps allow for easy messaging among teams within an organization, with outside organizations, and with patients and families (via a separate messaging mode) – all in the context of a given patient: www.Hucu.ai. No IT staff required, launches in minutes, and provides deep care coordination analytics.
Get Awesome Content Delivered Straight to Your Inbox!
Posts by topic